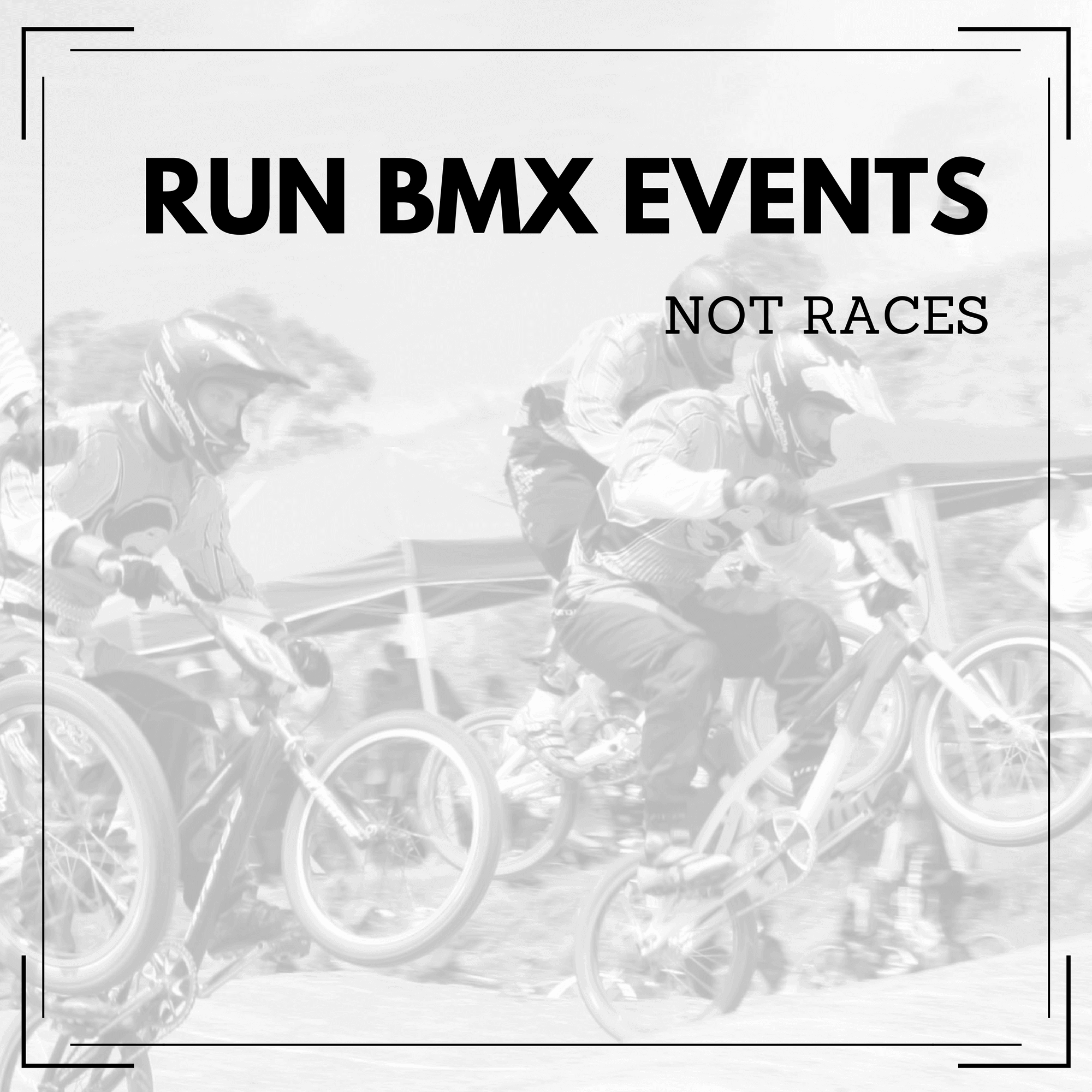 BMX Race Calendars are stacked all year long with BMX Races. In fact – BMX racing might be the only sport on the planet that offers "NO OFF SEASON", so riders and families need to consider picking and choosing the best races that provide the best bang for there buck.
Life can't always be about BMX, or else you are going to burn out.
So our message is simple – Start running BMX Events not just a BMX Race. A quality BMX Event requires some good planing and the entire club working together to achieve the best possible result. Start organising your event with Phirebird as we will help you with all your marketing material to promote your event in the most prfessional way which will attract more riders and gain potential sponsors that can help with reducing your running cost allowing your event to become more profitable and a success.
BMX Club's should consider BMXdevelopment coaching Advice (Quality not Quantity) Hosting special training days, regular training, Club racing, and one awesome annual event per year will keep things humming nicely without the overload and stress of doing everything – so just focus on the things that matter most.
This mindset produces a predictable year of what's happening and what's to come. Keeping everything documented entitles your events to improve over time no matter who wants to control the club.
Offering 1 x major annual event will keep your club remembered and BMX families coming back year after year… if every BMX club considered doing the same, WOW BMX could be changed forever!
Find out what your members really seek, and provide the best case scenario to what your Club and Committee are able to offer based on your circumstances.
When you offer training lessons and club racing, try your best to start on time and make it as exciting as possible. Do the best your committee can do with what you got,  and your people will respect that!
FUN with EASE attracts volunteers to get involved – ensure to thank them, or offer a culture of incentives.
https://phirebird.com/wp-content/uploads/2017/07/13-run-bmx-events-not-races-phirebird.png
2000
2000
PHIREBIRD
https://phirebird.com/wp-content/uploads/phirebird-logo-header.png
PHIREBIRD
2017-07-10 04:14:04
2022-11-28 03:57:47
RUN BMX EVENTS NOT RACES