The sooner you align yourself with Phirebird, the sooner you will start enjoying your BMX Riding again. Every official order must be signed off before production begins and comes with 100% customer satisfaction.
Phirebird is driven to support Australian BMX with the best-produced BMX products available. No matter how big or small, every order is delivered hassle free and on time.
Choose from a range of blank products, including BMX Plates, BMX Jerseys, BMX Awards so our world-class decoration team can brand it how you like it.
We take our BMX Style seriously and so should you, let's work together and start building BMX from the ground up!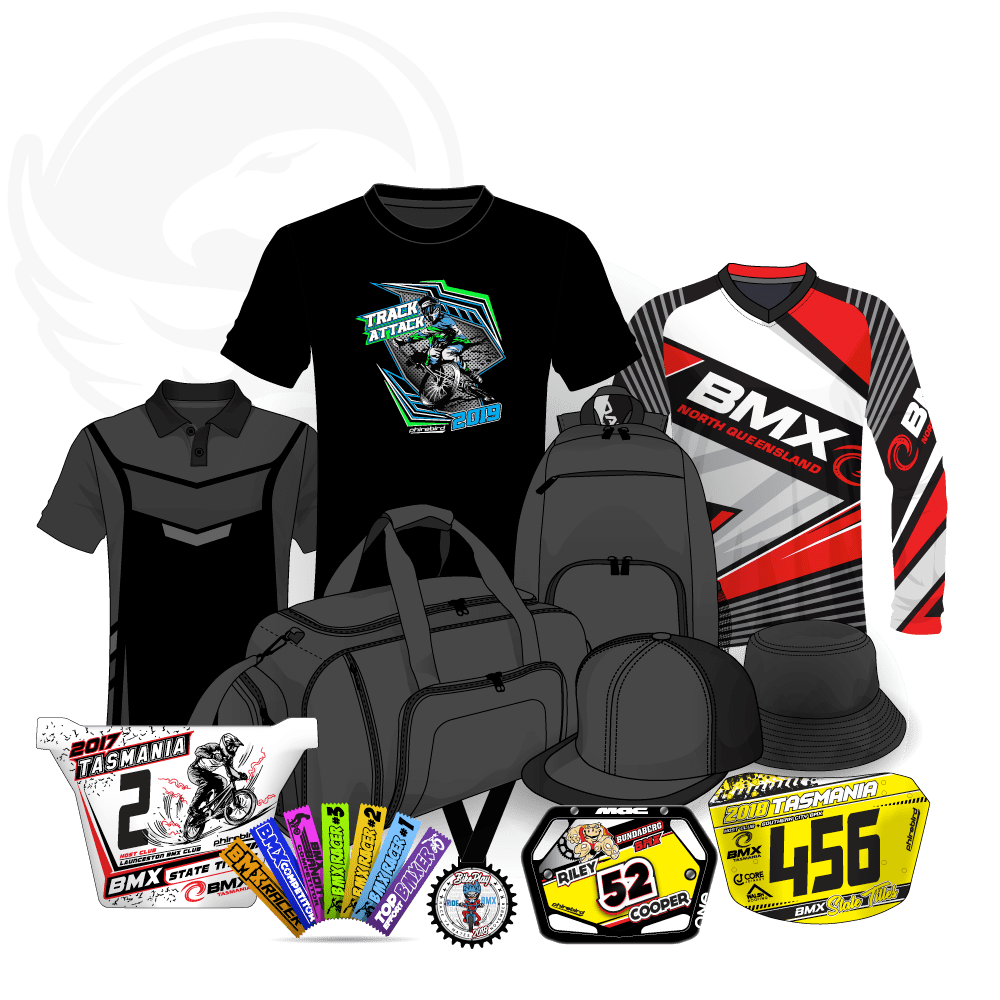 BMX Graphic Design Service dominating BMX Logo's, Event Flyers, Web Banners with inspiring designs that keep's BMX epic!
Incorporate your BMX Jersey Graphics into our Slick Polo Pattern to get amongst the action.
 Easy caring durable BMX Polo's will last as many races as you can handle. VIEW MORE
BMX Banners, designed and supplied by PHIREBIRD are RAD. Make more noise trackside with an easy foldup machine wash banner solution VIEW MORE
The fastest BMX Plates are proudly designed and handcrafted in Brisbane. AUSTRALIA. Every BMX Plate is custom designed to inspire the next. VIEW MORE
Tested and proven BMX Awards that deliver value for money, keeping BMX Racers motivated for BMX progression. From Presentation Plates to Medallions, we have the lot VIEW MORE
Set your Track-Side Pits up in minutes with a portable heavy duty framed construction and intense roof cover design. Unlimited Colours and Designed Graphics.
BMX Jerseys built by Phirebird brings out the best within every rider, so there are no more excuses. VIEW MORE
BMX Merchandise suited for BMX Clubs to profit with Branded Club Merchandise that your Members will support and are proud of. Fundraising, Membership Incentives, Sprocket Show Bags.
Mobile Friendly Websites to display your digital footprint. Phirebird BMX website's will make it easier for everyone to do BMX.