EVERY SEASON STARTS WITH PHIREBIRD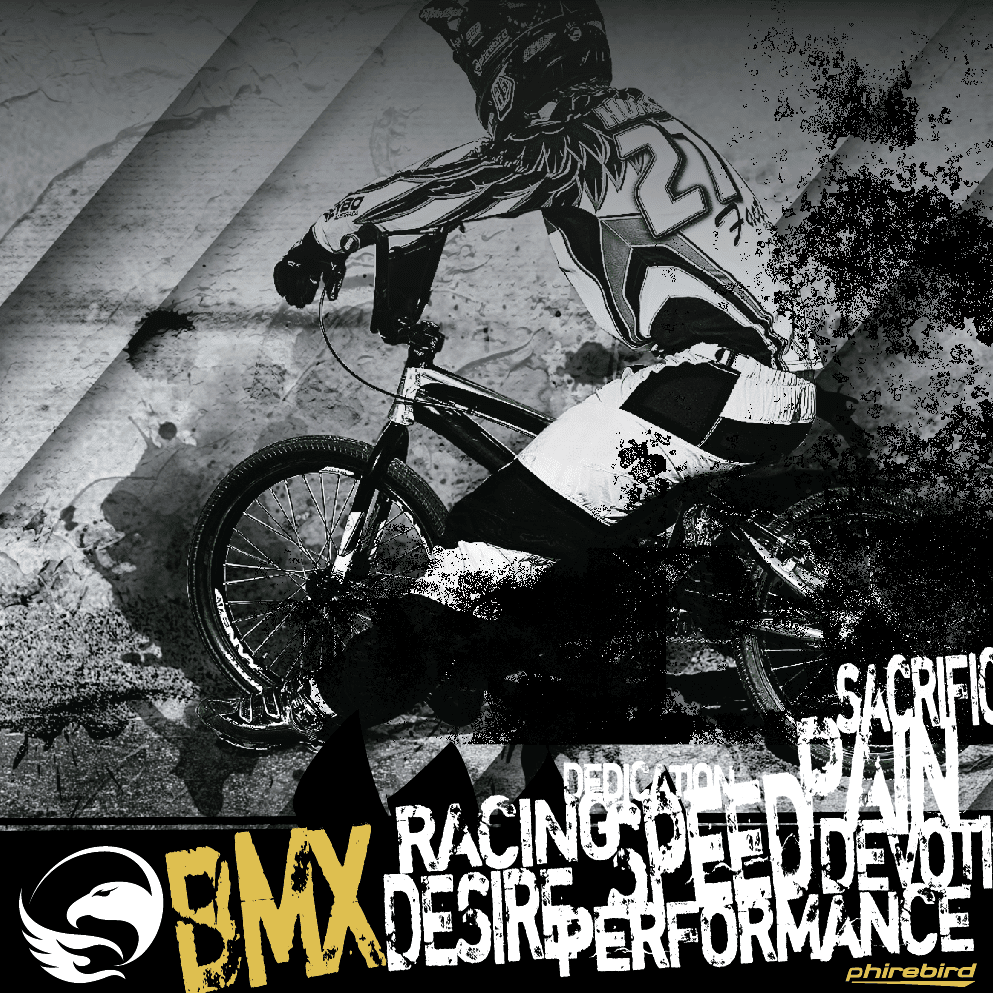 BMX Clubs and Associations need to consider working smarter not harder'  Leveraging time and generating profit to be shared amongst members in the forms of Track Upgrades, Coaching Services, Facility Improvements and Athlete Funding support will be the game changer for BMX Athletes to flourish into 2020 and beyond.
Working and succeeding with Phirebird is easy' WHY? because we are your ONE STOP SHOP producing quality items that BMX Riders and Fans respect.
Promo Products for BMX Racing is a FUN and effective way to get your message out there. Promotional Products work extremely well for fundraising, and adding value to your Membership.
Our promotional product range is designed especially for BMX Club's, Bike Shops, Team, Zones, and Associations around Australia.
Each product type there is a different material composition which requires different decoration methods and ink types. Our World Class results come from constant improvements and processes by skilled decorators and equipment advancements. Decoration methods have different price points and so our team will be able to guide you through this process to ensure we meet your budget and requirements.
Once we have your product set, repeat orders become express deliveries with minimal effort. If you require changes to your last order make sure you contact the office to ensure we update where needed.
We enjoy saving time for the volunteers of BMX so kids get more attention.
Phirebird are the Best Priced Suppliers that Guarantee Quality and On-time Delivery. Minimal Lead times with Exceptional Service, and Risk free ordering.
https://phirebird.com/wp-content/uploads/2017/05/11-every-season-starts-with-phirebird.png
993
993
PHIREBIRD
https://phirebird.com/wp-content/uploads/phirebird-logo-header.png
PHIREBIRD
2017-05-25 05:51:45
2022-11-28 04:07:34
EVERY SEASON STARTS WITH PHIREBIRD