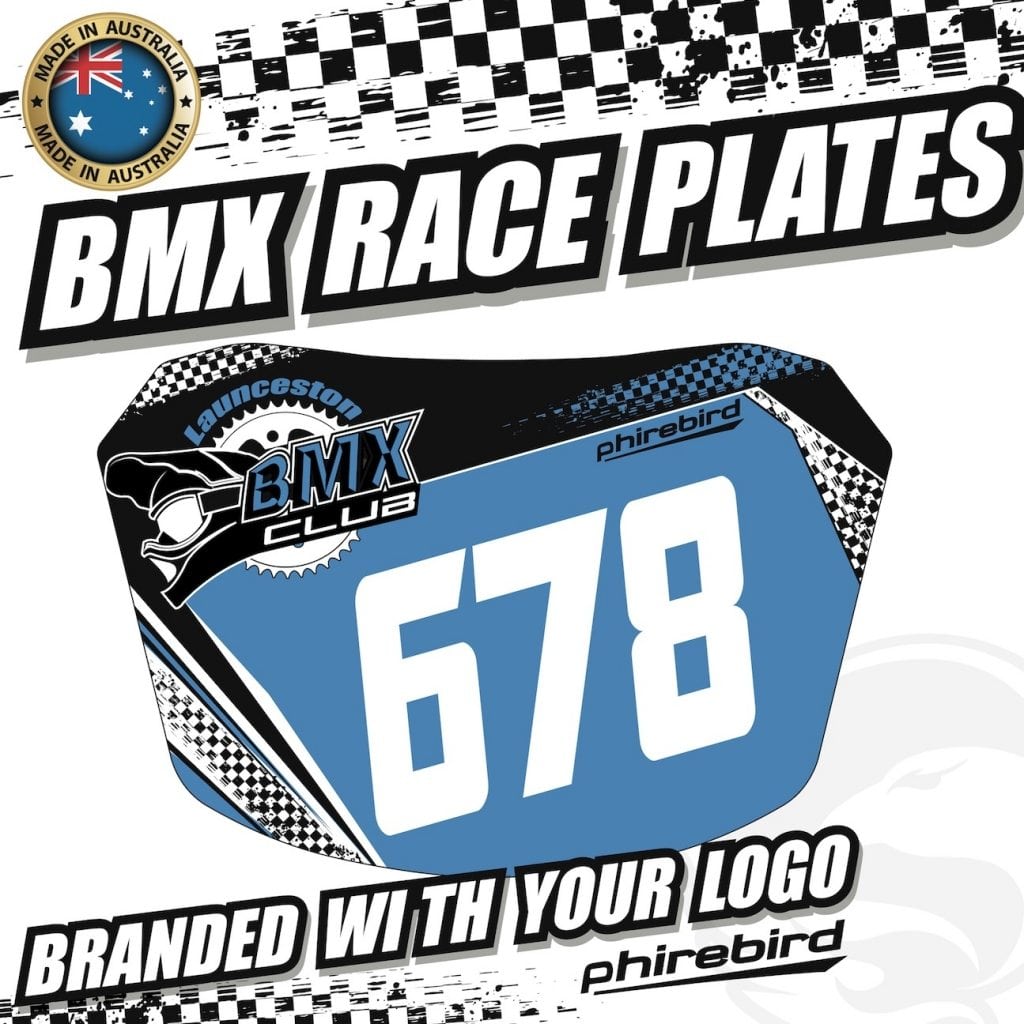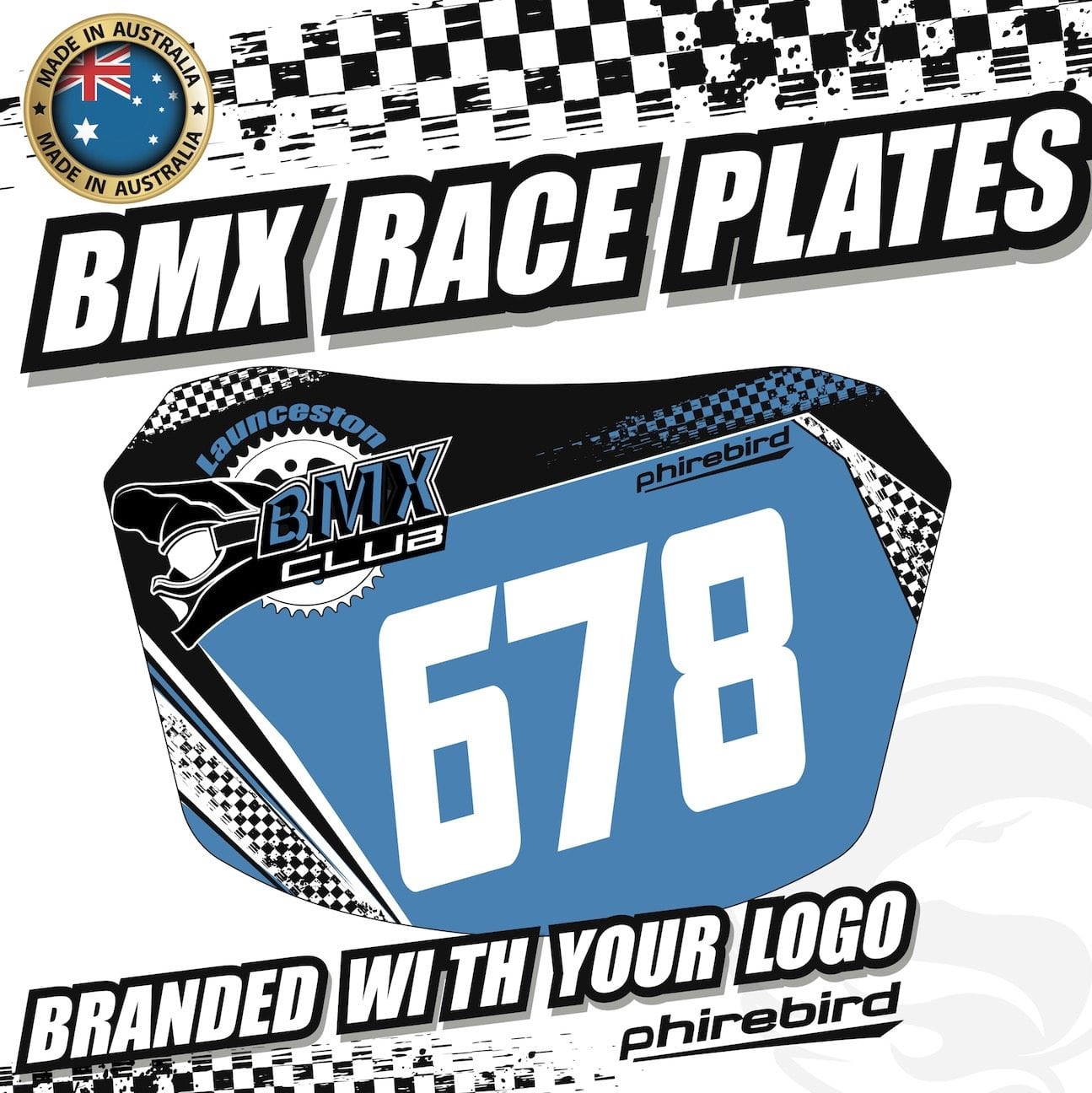 BMX Racing Plates are essential to do BMX racing, so it's important for BMX Clubs to have BMX Race Plates in stock at all times.
BMX Club race plates is a simple solution to assist BMX clubs with revenue generation and member support.
Ordering your BMX Club Plates with Phirebird is easy, each BMX Plate is individually packed and ready to sell to your members. Every BMX Plate we design is created from scratch based on your current logo and theme.
We decorate ready to go BMX plate stock with Screen Printed or Digitally enhanced BMX graphics to ensure riders are equipped with correct fitted and approved BMX Racing Number Plates. Every BMX plate is supplied with Zip Ties or a Velcro fastening system to suit your budget and style. Our BMX Plates comply with BMX Australia's colour regulations with Vinyl Race numbers supplied separately.
Once you establish your first order and begin selling, our simple top up system ensures your Club will always be in stock every season. Support your members and they will support you race after race. All new BMX riders require a BMX Plate, so make sure you offer them a BMX Club Race Plate right away!

What is BMX Number Plate for?
Back in the day number plates were the only way riders where scored when crossing the finishing line. As technology continues to advance a newer system has emerged called Transponders, Transponders have been designed to organise riders into there races, score and record laps time for riders to see their results displayed online. Staging Officials and Announcers still need to identify the riders by number so make sure you have a BMX Plate that promotes those who support you.

BMX Plates are personal and should be worn with pride as it represents you, your club, your supporters the best way possible.
What Colour BMX Plate do I need?
BMX is broken into 7 different classes and the following plate colour combinations must be Used: As per the BMX Australia Rule Book 2016.
PURPLE with white number – Mini Wheels 2-4yr olds – (participation only)

ORANGE with black number  – Sprocket Riders 4-7yrs old – (participation only)

GREEN with white number – Novice Riders all challenge novice classes

RED with white number – Cruiser – (24" Bikes all ages Male | Female)

BLUE with white number  – girls all ages – (AA Woman, A Woman, Pro Open Woman)

YELLOW with Black Number – All challenge age classes – (AA men, A men, Pro Open Men)

WHITE – (Elite/Pro Men & Women) Only AA riders with an Elite UCI permanent number can ride with white plate, black numbers in an AA or Pro Open event.
https://phirebird.com/wp-content/uploads/2016/07/7-bmx-racing-plates-phirebird-1.jpg
1296
1295
PHIREBIRD
https://phirebird.com/wp-content/uploads/phirebird-logo-header.png
PHIREBIRD
2016-07-21 07:49:19
2023-03-07 02:34:20
BMX RACING PLATES