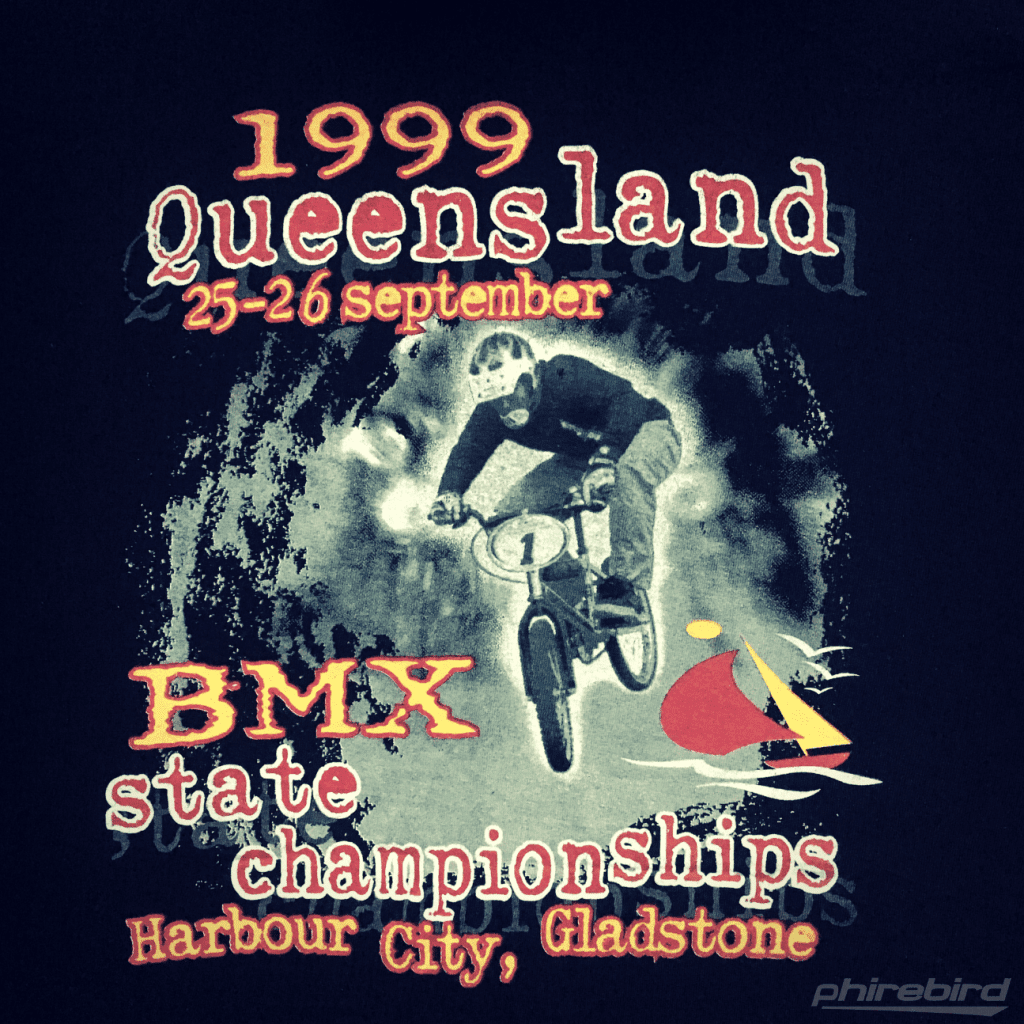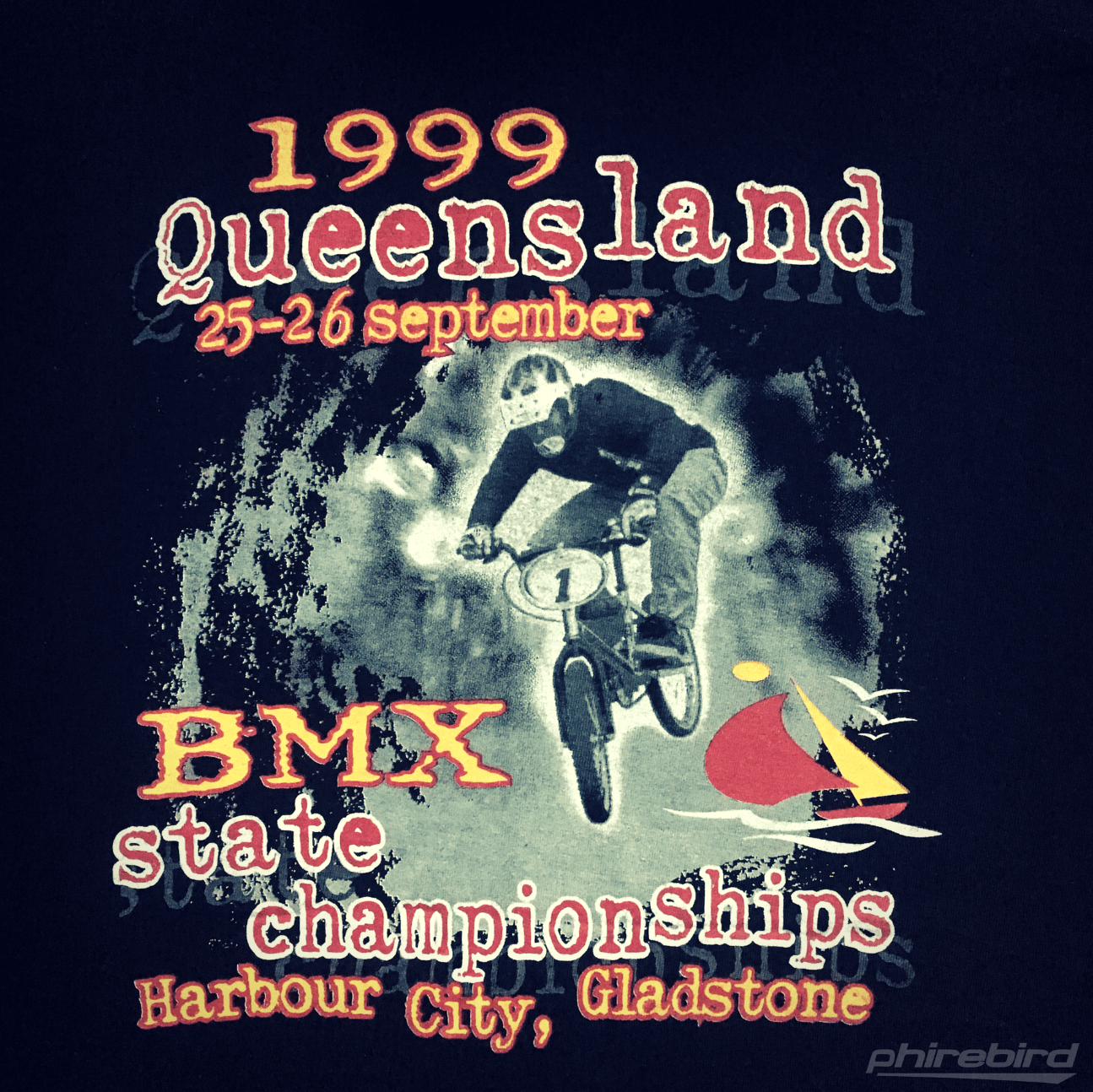 After years and years of receiving embarrassing event merchandise that made BMX look like a joke, Phirebird creator Glenn used his textile printing trade to create a new standard in Custom BMX T-Shirts and BMX Event Plates, this 2 items in combination put Phirebird on the map back in 1999.
Phirebird always digs deep when designing custom BMX T-Shirts. We like to begin with the best subject that represents the event and its location best. Our design team also believe it's beneficial to honor the previous year, main event winners by including them in the design to give recognition while capturing some BMX history along the way.
It's reassuring when you see a 2007 Championship shirt still getting worn around promoting the sport of BMX in a professional and respectful way.
Gnarly BMX t-shirts are rare, so they sell like hot cakes, and become a great source to attract event sponsors and generate a predictable source of income that eventually gets re-invested into club future projects.
BMX T-Shirt design by Phirebird Artist are a very profitable fundraising activity for clubs and events. Ask our staff about how other clubs are generating thousands of dollars each season.
https://phirebird.com/wp-content/uploads/2017/04/22-custom-bmx-t-shirt-phirebird.png
1294
1295
PHIREBIRD
https://phirebird.com/wp-content/uploads/phirebird-logo-header.png
PHIREBIRD
2017-04-21 08:34:35
2022-11-28 04:07:46
CUSTOM BMX T-SHIRTS